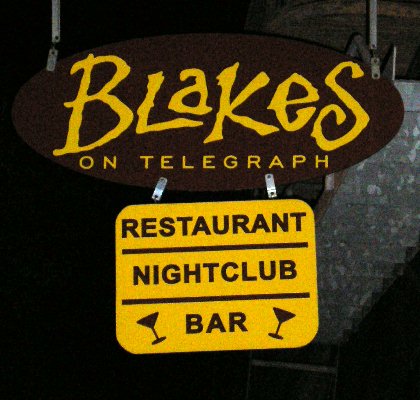 Blake's On Telegraph is 1 block south of the University of California at Berkeley. They call their Open Mic the "Songwriter's Symposium".
I think whoever named the Open Mic this attended a few too many seminars at school ;-)


The Open Mic is on Mondays hosted by Sep V, Nancy Fair, Joe Hickey, or Jacob Wolkenhauer depending upon who is there. It has a long history of being a happening drinking and music venue on the Ave. BTW it is one of only a couple of places allowed to sell hard alcohol within 1 mile of the campus so you know its popular with the students. I can attest to that. When I was at the big UC I scrawled my name on the wall, which at the time was an OK thing.
Post A Comment. Read (1)Comment(s).